Staňte se naším tazatelem!
Cesty k lidem mají mnoho podob

Ne každý se zrodil k práci do kanceláře, nebo u pásu. Jsou mezi námi i tací, kteří ke svému životu potřebují změnu, pohyb a rádi komunikují. Jsou jedinečnými tím, jak se stále potkávají s něčím novým, užívají si poznávání nových lidí, příběhů, názorů a míst.
Náš tazatel má tu výhodu, že jeho "procházka" má navíc svůj smysl a poslání. Přichází za lidmi s jasnými dotazy a jeho úkolem je zachytit nezkreslený názor respondentů na otázky, které aktuálně hýbou společností. Dotazník, který má s sebou, mu pomáhá a vede ho.
Co na tazatelství nejvíc baví paní Marcelu?
"Potkávám hrozně zajímavé lidi, které bych jinak vůbec nepoznala. S některými navážu i tak dobré vztahy, že si s nimi píšu. Začala jsem tazatelství dělat kvůli penězům a je to opravdu příjemný přivýdělek! Zvlášť se těším na další vlnu projektu SHARE (mezinárodní průzkum lidí nad 50+), kdy se opět uvidím s lidmi, za kterými chodím pravidelně. Zajímá mě co je u nich nového. Důležitá je pro mě také podpora, kterou SC&C poskytuje. Školení mi hodně dá a zvláště pak paní Cabáková (vedoucí tazatelské sítě), které mohu zavolat, když jsem v nesnázích. Jsem zaregistrovaná i u jiných agentur a věřte mi, taková podpora jakou dává SC&C svým tazatelům nikde jinde není."
Paní Marcela z Ostravy
Kde tazatel pracuje?
Tazatel se hlavně baví s lidmi, takže chodí všude tam, kde jsou. Například při průzkumu Česko v pohybu  se ptáme na konkrétních adresách ve velkých městech i v malých vesnicích, protože doprava se týká každého z nás. A takových výzkumů je více. Sebrané odpovědi pak pomohou zlepšit život nám všem.
"Mám s sebou i papuče!"
Tak to je věta, kterou náš veleúspěšný tazatel pan Vítězslav, prolamuje případný ostych respondenta při návštěvě u něj doma. Pan Vítězslav dříve školil obchodní dovednosti ve velkých firmách a své tazatelství pojímá jako hru, jak vymyslet, aby to šlo.
"Každý, když se ráno probudí, chce zažít něco příjemného. A já je chodím rozesmát! Když to někdy s některými lidmi nejde, ptám se jich na jejich zdraví, nebo na to jaké přání měli v dětství" prozrazuje nám pan Vítězslav kousek ze svého know how – jak si porozumět s lidmi, kteří ho vidí ten den poprvé a mají se mu svěřit se svým názorem do dotazníku.
"Muži mají rádi dobrodružství, na ty často zabere, když jim vyprávím, jak jsem před lety žil na jednom ostrově v Malajsii. A nakonec mám problém odejít, jak se debata rozproudí. Každý by si měl splnit svá přání, která nosí někde v sobě."

Kdo je ta skvělá Olga Cabáková?
Vedoucí tazatelské sítě SC&C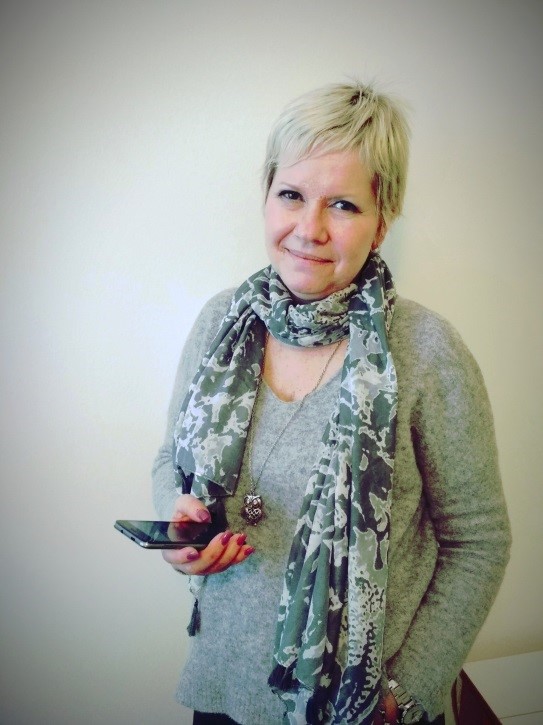 Jak dlouho v SC&C pracuješ a jak ses k práci dostala?
Od října 2009. Přihlásila jsem se do výběrového řízení a vyhrála ho.
Co od tazatelů požaduješ, abys byla spokojená?
Soustředěnou a kvalitně provedenou práci, bez časových výkyvů a prodlev. Pravidelnou komunikaci, splnění daného úkolu v termínu.
Co máš na práci s lidmi nejraději a co ti naopak nejvíce vadí?
Mluvení s lidmi, podporu a pomoc při jejich práci, navázání pracovně-osobních vazeb, vymýšlení řešení problémových situací.
Vadí mi plané sliby a hloupé výmluvy, vypnuté telefony, dotazy bez odpovědí, zbytečné otázky a vymýšlení důvodů, proč práce nejde.
Kolik si u nás vyděláte?
 Odměna je různá dle typu projektu, obtížnosti, nebo délky dotazníku. Může dosáhnout až výše 500 Kč / dotazník.
Abyste mohli dostat svou odměnu co nejdříve, je dobré zkontrolovat všechny vyplněné dotazníky a odeslat je do agentury ve stanoveném termínu :-).
Spolupráce s naší společností je založena na dohodě a dobrém vzájemném vztahu. Výzkumníci SC&C velmi oceňují dobře odváděnou práci tazatele a váží si jí. Prostě se snažíme, aby to vše dávalo smysl. Jsme na trhu již více jak 25 let, takže se nám to asi opravdu daří.
Výhoda
Můžete u nás pracovat na DPP nebo ŽL. Dotazovat můžete pro rychlý přivýdělek, stejně jako pro dlouhodobý výdělek během celého roku.  Je to také ideální brigáda pro studenty.
KONTAKTY PRO PŘIHLÁŠENÍ
Pokud jsou komunikace a různorodost základními stavebními kameny Vaší osobnosti a víte, že je na Vás spolehnutí, určitě se k nám přihlaste a vyplňte PŘIHLAŠOVACÍ DOTAZNÍK. Hned jak to bude možné, se Vám ozveme 🙂 .
Tak na viděnou!
PŘIHLAŠTE SE ZDE
MÁTE JEŠTĚ NĚJAKÉ DOTAZY OHLEDNĚ POZICE TAZATELE?
Volejte,pište na:
Olga Plašilová,  tel. 736 167 246,  oplasilova@scac.cz